Recognizing and optimizing the strategies in the processes, allows a better management of operations to the outside and inside of companies and businesses.
OWe optimize processes and make efficient operations, recognizing the value of differentiation, as well as the competitive advantage in the market through the data.
PONDERA® enables companies to leverage the power of information through the analysis of the wide range of data accumulated in their business processes, historical data in interaction and purchase habits, ensuring greater efficiency and reduction of expenses in commercial operations.
Our knowledge assures the reduction of risks, a better decision-making of business, the recognition and strengthening of values that connect companies with people.
Nuestro conocimiento asegura la disminución de riesgos, una mejor toma de decisiones de negocio, el reconocimiento y fortalecimiento de valores que conectan a las empresas con las personas.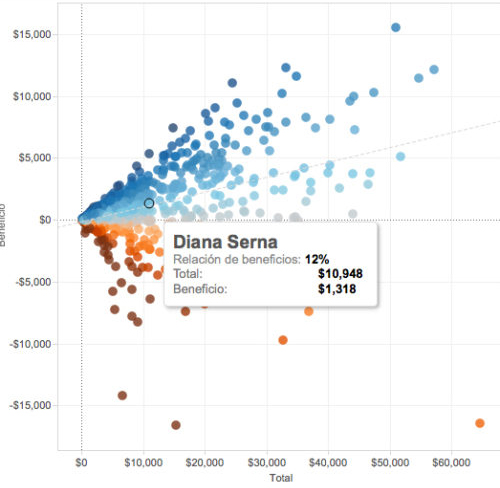 "We identified the patterns of consumption and Pondera helped us to design KPI from our history. They identified strategic variables that allowed us to identify the category of each client at an early stage in order to maximize their spending per visit."
– Samantha Uribe –
Dirección de Mercadotecnia
PONDERA® allows you to know in depth the link that unites companies with users detecting areas of opportunity, projection and growth of the business without neglecting your day-to-day processes.
Llámanos
para una consulta
: + 52 (55) 8842 8319
Contáctanos
correo electrónico
: contacto@ponderalab.com
Product Life Cycle Management
Upselling and Crosselling Analysis
Market geographical analysis